Welcome to Dragonflies - Year 5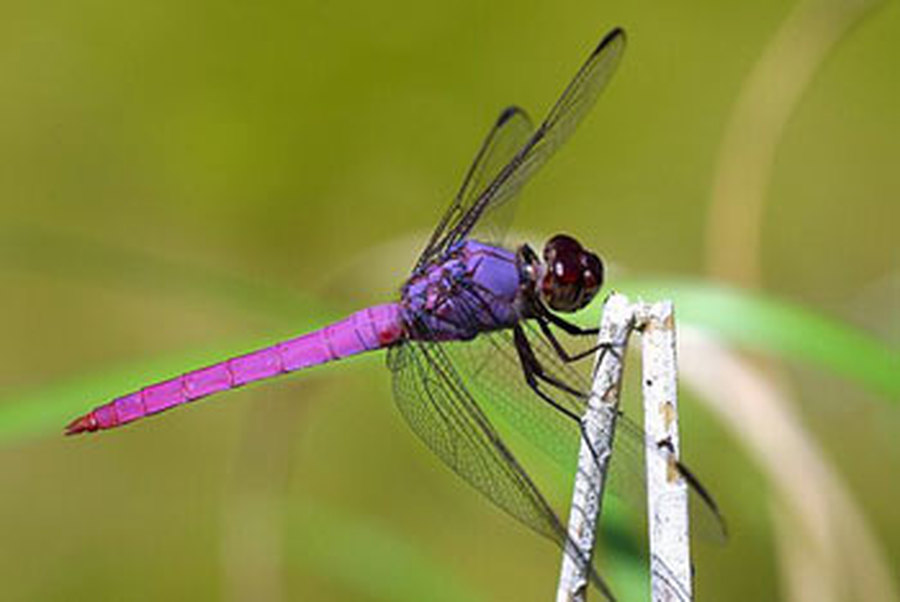 We had a fantastic meadow walk looking at the wild flowers and insects and drawing them.
Engage day – Pharaohs Topic
Class 5 Dragonflies had great fun – we mummified our recently deceased Queen Mrs Smith, constructed tombs from card using tabs to fix and join and then mummified our own 'stick' pharaoh.
Using resources and atlases to label continents.
An introduction to Ancient Civilizations – sorting 'Top Trump Ancient Civilization Cards' in chronological age order, length of historical period and populations..
Painting our completed clay sculptures of The Trinity.
Water colours and ink – illustration of the eruption of Mount Vesuvius in the style of Christina Balit, Escape from Pompeii.
We have been sewing cards for Mother's Day.
Science investigations – States of Matter – Gas
We undertook a carousel of investigations to discover more about gases around us;
Is this bottle really empty?
How do smells travel?
Why are there holes in sponges?
Is this tin full of marbles?
How can gas be a force?
We made working 3d models of volcanoes. Year 4 children used newspaper to construct a cone before using Modroc to cover it. Year 5 children experimented with modelling wire to produce a more solid structure underneath the Modroc.
We 'exploded' our volcanoes using vinegar, red food colouring and bicarbonate of soda.
Using tissue paper to create 'stained glass effect' class project on theme of Passover RE Judaism.
For Red Nose Day we dressed up and decorated biscuits.
Understanding Judaism – making our own sedar plate as part of our learning about the festival of Passover.
For World Book Day we made our own sketch books.
During Geography day we have been comparing and contrasting our village of Minety with Petresti, Moldova. Tasting Moldovan biscuits.
Power point and talk from Mrs Woodhouse, making red and white pompoms to celebrate Spring the Moldovan way!
Writing algorithms on Turtle Logo as part of computing,
Using games and resources to investigate in Maths.
We have been making fossils as part of our TREMORS topic
We have been using atlases to find out about the continents and oceans of the world.
Printing a simple motif of a fossil as part of Cornerstones Ammonite Companion Project.
Class 5 Dragonflies using water colours to paint fossils.
Using counters to investigate factors.
Using cubes to investigate square and cube numbers.
We painted flat pebbles to make our gifts to celebrate Epiphany when the three Wise Men visited baby Jesus in the stable in Bethlehem.
Images of the nativity using chalk and black paper as part of our unit on SYMBOLISM IN THE NATIVITY STORY.
Roman soldiers training to march and form the 'tortoise' formation as part of our unit I AM WARRIOR.
Roman feast to end our unit of I AM WARRIOR.
Making Christingle oranges as part of our unit of work on Symbolism in the Nativity Story.
A love of reading – our favourite books to share on our tree.
We have been doing outdoor maths – making balance equations with natural materials to represent numbers.
Testing different materials to see which are good conductors and which are insulators as part of our topic on electricity.
A selection of pages from class 5 dragonflies by children for the Sarah Oliver author's workshop.
Looking at secondary sources to try to interpret history. What did Boudicca look like? Can we really know?
For History Day Year 5 children researched the artillery of the Roman army and constructed mini-catapults using cardboard and elastic bands to fire missiles (bits of screwed up paper). The Year 4 children painted roman shield designs from the initial plans.
Class certificates for 5th Nov.
I am warrior – the Romans in Britain
An investigation into what primary sources can tell us about the Romans in Britain.
Using physical resources to support work on negative numbers ( number lines) and bonds to 20 with SEN (numicon).
We have been constructing 3D shapes and turning them into biography cubes detailing the biographies of significant Roman emperors.
We have been looking at space and ordering the planets of our solar system using chalk!
We have been investigating sound in science in the following ways . . . .
Year 5 children have been doing a sound investigation on how to change pitch and volume of home-made musical instruments.
Creating buzzers using electrical circuits as part of our year 4 science investigation - which material will be best for muffling (insulating) sound.
Making string telephones to understand sound vibration.
Understanding how sounds are made by investigating different musical instruments
In PSHE we have been doing freeze frame scenarios considering rewards and consequences. Being me in my world – puzzle piece 4.
Year 4 & 5 using maths games to recall times tables.
We had a lovely visit to the Roman Baths.
We had a practical lesson on rounding to the nearest 10.
We have been playing Maths games.
Our PSHE lesson on being me.
We had a lovely time at the PTA summer fair. Thank you PTA.
Dissecting flowers as part of our science lessons on living things – understanding reproduction in plants.
Constructing our Norman village as part of our topic on 1066.
Class 5 dragonflies – embroidery experience after researching the Bayeux Tapestry as part of our project on 1066.
Maths games on rounding to nearest tenth.
Class 5 photos of our trip to Westonbirt (06-07-21) focussing on environmental art and natural sculptures.
We have been experimenting with torn paper backgrounds and card to make pop-up castles as part of our topic work on 1066.
We have been working with table partners ordering decimals up to thousands.
Investigating sound using string telephones and finding the best materials to insulate a buzzer.
We have been taking part in sound walk around the school (having to remain outside the buildings!) but still catching plenty of different types of sound.
Making clay sculptures of Buddha as part of our learning about Buddism: The Life of Buddha.
We had a visit from Mr Philpott, Horse Dentist, with super talk and hands on experience of horse teeth vs. dog teeth.
Our Burps, Bottoms and Bile display showing photos of our science experiments and our Teeth leaflets.
Using oil pastels on black sugar paper for portraits of HRH Duke of Edinburgh Prince Philip to commemorate 'A Life Well Lived'.
Looking at our teeth as part of our Burps, Bottoms and Bile topic
Investigating the effects of drinks on our teeth (using eggs for teeth).
We made the highest peaks in the Himalayan range to scale from papier mache as part of our topic Misty Mountain Sierra .
Using pencil, pen and ink for observational drawing of different animal skulls as part of our engage day for 'Burps, bottoms and bile'.
Looking at animal skulls and teeth to understand more about how teeth affect diet as an introduction to our new topic 'Burps, Bottoms and Bile'.
We have had fun with maths activities.
Having a Beetle Drive for Red Nose Day.
Painting mountains as part of Misty Mountain Sierra topic using watercolours.
Map work on mountains and continents as part of Misty Mountain Sierra.
Class 5 Dragonflies returned happily to school today to find a mystery camper had left a tent and equipment whilst off climbing in the high mountains. But who was he or she? Children had a great time investigating and discovering more about this mountaineer and read some extracts from his or her diary….but who could it be and what was he/she doing in the snowy peaks?
Part of our topic on electricity we made circuits from copper wire and led lights for interactive Christmas cards.
Making and investigating electrical circuits including making a switch from a paper clip and testing the conductivity of various items.
As part of our learning on the Anglo-Saxons for our Traders and Raiders topic we found out about the Venerable Bede and the work of the monks. We had a go at writing using quills and painted illuminated letters.
We have been making our own shields.
We have been doing some Anglo-Saxon sewing and weaving.
Observational drawing of Anglo-Saxon artefacts from museum.
We have been investigating Anglo-Saxon clothing.
We have been taking part in an archaeological dig – finding artefacts from Anglo-Saxon Britain
In class we held our own Puja Ceremony.
Class 5 pupils with certificates given out in worship.
We have also been looking at liquids.
Are all liquids runny?
We have been looking at gases while considering the states of matter.
Can moving air make a ping ball hover?
We have been looking at what might go into a witches brew - bogey's, ear wax, hair, armpit odour, foot sweat!
During our potions topic engage day we have been collecting natural ingredients for a potion and investigating smells.
We have been making dragonflies out of wire and beads.
The Chief Alchemist's assistant visited our class with a range of mystery samples from Alchemy Island for us to test, and a riddle to solve.
We made models of Alchemy Island from clay - we will be painting them as soon as they dry.
Here we are making the Himalayan mountain range as part of our Misty Mountain Sierra topic - on view now outside Class 3.
Misty Mountain Sierra
An unexpected visitor left his tent and mountaineering equipment in our classroom to investigate, and painting mountains to inspire writing.
We have been drawing shells with the artists 'No Added Sugar'.
We created a Tudor crime scene as part of our topic 'Off With Her Head!'.
Curriculum Map Autumn 2019
Curriculum Newsletter Summer 2019
Curriculum Map Summer 2019
We have been learning all about 1066.
We have been having fun with goo.
Curriculum Map SpringTerm 2019
In class we held our own Puja Ceremony.
Curriculum Map Autumn Term 2018
Newsletter Autumn Term 2018