Welcome to Dragonflies - Years 4 and 5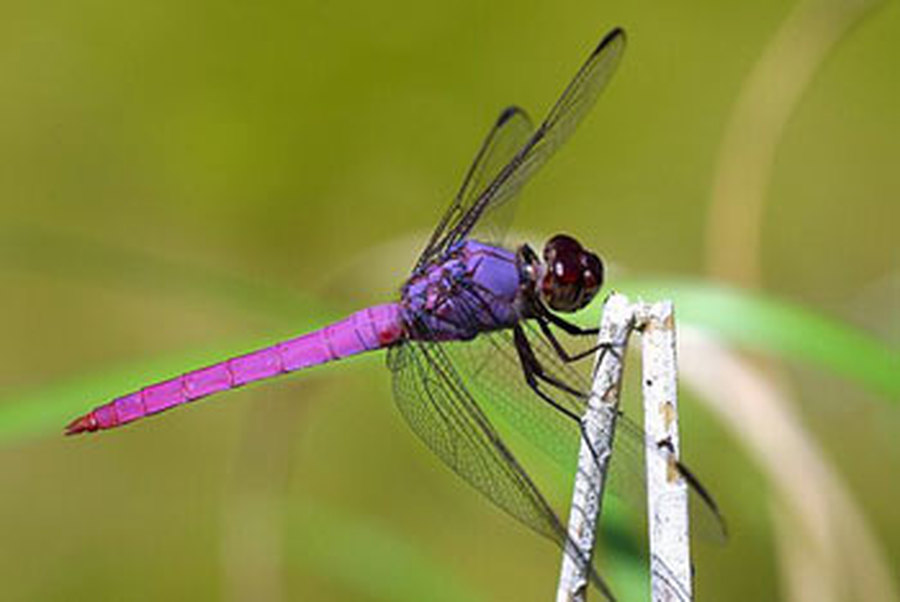 In PSHE we have been doing freeze frame scenarios considering rewards and consequences. Being me in my world – puzzle piece 4.
Year 4 & 5 using maths games to recall times tables.
We had a lovely visit to the Roman Baths.
We had a practical lesson on rounding to the nearest 10.
We have been playing Maths games.
Our PSHE lesson on being me.
We had a lovely time at the PTA summer fair. Thank you PTA.
Dissecting flowers as part of our science lessons on living things – understanding reproduction in plants.
Constructing our Norman village as part of our topic on 1066.
Class 5 dragonflies – embroidery experience after researching the Bayeux Tapestry as part of our project on 1066.
Maths games on rounding to nearest tenth.
Class 5 photos of our trip to Westonbirt (06-07-21) focussing on environmental art and natural sculptures.
We have been experimenting with torn paper backgrounds and card to make pop-up castles as part of our topic work on 1066.
We have been working with table partners ordering decimals up to thousands.
Investigating sound using string telephones and finding the best materials to insulate a buzzer.
We have been taking part in sound walk around the school (having to remain outside the buildings!) but still catching plenty of different types of sound.
Making clay sculptures of Buddha as part of our learning about Buddism: The Life of Buddha.
We had a visit from Mr Philpott, Horse Dentist, with super talk and hands on experience of horse teeth vs. dog teeth.
Our Burps, Bottoms and Bile display showing photos of our science experiments and our Teeth leaflets.
Using oil pastels on black sugar paper for portraits of HRH Duke of Edinburgh Prince Philip to commemorate 'A Life Well Lived'.
Looking at our teeth as part of our Burps, Bottoms and Bile topic
Investigating the effects of drinks on our teeth (using eggs for teeth).
We made the highest peaks in the Himalayan range to scale from papier mache as part of our topic Misty Mountain Sierra .
Using pencil, pen and ink for observational drawing of different animal skulls as part of our engage day for 'Burps, bottoms and bile'.
Looking at animal skulls and teeth to understand more about how teeth affect diet as an introduction to our new topic 'Burps, Bottoms and Bile'.
We have had fun with maths activities.
Having a Beetle Drive for Red Nose Day.
Painting mountains as part of Misty Mountain Sierra topic using watercolours.
Map work on mountains and continents as part of Misty Mountain Sierra.
Class 5 Dragonflies returned happily to school today to find a mystery camper had left a tent and equipment whilst off climbing in the high mountains. But who was he or she? Children had a great time investigating and discovering more about this mountaineer and read some extracts from his or her diary….but who could it be and what was he/she doing in the snowy peaks?
Part of our topic on electricity we made circuits from copper wire and led lights for interactive Christmas cards.
Making and investigating electrical circuits including making a switch from a paper clip and testing the conductivity of various items.
As part of our learning on the Anglo-Saxons for our Traders and Raiders topic we found out about the Venerable Bede and the work of the monks. We had a go at writing using quills and painted illuminated letters.
We have been making our own shields.
We have been doing some Anglo-Saxon sewing and weaving.
Observational drawing of Anglo-Saxon artefacts from museum.
We have been investigating Anglo-Saxon clothing.
We have been taking part in an archaeological dig – finding artefacts from Anglo-Saxon Britain
In class we held our own Puja Ceremony.
Class 5 pupils with certificates given out in worship.
We have also been looking at liquids.
Are all liquids runny?
We have been looking at gases while considering the states of matter.
Can moving air make a ping ball hover?
We have been looking at what might go into a witches brew - bogey's, ear wax, hair, armpit odour, foot sweat!
During our potions topic engage day we have been collecting natural ingredients for a potion and investigating smells.
We have been making dragonflies out of wire and beads.
The Chief Alchemist's assistant visited our class with a range of mystery samples from Alchemy Island for us to test, and a riddle to solve.
We made models of Alchemy Island from clay - we will be painting them as soon as they dry.
Here we are making the Himalayan mountain range as part of our Misty Mountain Sierra topic - on view now outside Class 3.
Misty Mountain Sierra
An unexpected visitor left his tent and mountaineering equipment in our classroom to investigate, and painting mountains to inspire writing.
We have been drawing shells with the artists 'No Added Sugar'.
We created a Tudor crime scene as part of our topic 'Off With Her Head!'.
Curriculum Map Autumn 2019
Curriculum Newsletter Summer 2019
Curriculum Map Summer 2019
We have been learning all about 1066.
We have been having fun with goo.
Curriculum Map SpringTerm 2019
In class we held our own Puja Ceremony.
Curriculum Map Autumn Term 2018
Newsletter Autumn Term 2018