Personal, Social, Health and Economic(PSHE)
What we say about PSHE at Minety Primary School...
"PSHE helps us to learn how to help other people in lots of different ways." Sofia
"We learn how to stay healthy and we learn about healthy food." Alice
"We talk about how to be a good friend." Violet
"I like teaching PSHE because it is an opportunity for the teacher and pupils to get to know each other better. We learn about and talk about topics that we can all relate to." Mrs Roberts (PSHE Co-ordinator)
Curriculum Intent
At Minety CE Primary School, PSHE is at the core of what we do and it enables our children to become independent, confident, healthy and responsible members of society, as well as developing the "whole child" intellectually, morally, socially and spiritually. Through our whole-school approach to PSHE, it is our belief that excellence in these areas will lead to excellence across the curriculum and beyond in later life. PSHE is taught across the school and as a school, we follow the Jigsaw, mindful approach to PSHE. Our PSHE curriculum equips children with relevant and meaningful content, which is supported through a strong emphasis on emotional literacy, building resilience and nurturing mental and physical health. With an ever changing society, we are able to provide our children with a strong understanding of the diverse world around them and support them in playing a positive role in contributing to the school and the wider community. Weaving through the heart of our PSHE teaching, is a commitment to enhancing and promoting our core Christian Values; kindness, courtesy, fairness, and respect for one another.
We are committed to creating a positive, safe and nurturing Christian environment, where all members of the school and wider community will be respected and valued.
S

parkle – supporting the school ethos 'treat others as you would like them to treat you'

H

elp – helping each other

I

magine- how to create a better world by supporting each other

N

urture –our friends, family and community

E

xcel-developing a healthy lifestyle and emotional well being
To read our full intent, implementation and impact, click the link:
To read our progression and content for PSHE, click the link:
The Jigsaw Scheme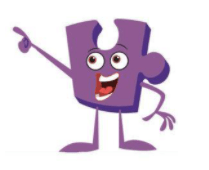 At Minety Primary School we use the Jigsaw scheme of work for the planning and delivery of PSHE. The programme of study is adapted to provide a relevant and age appropriate curriculum. Jigsaw is designed as a spiralling whole school approach, with all year groups working on the same theme (puzzle piece) at the same time.
There are six Puzzles in Jigsaw that are designed to progress in sequence from September to July. Each Puzzle has six Pieces (lessons) which work towards an 'end product'.
Each Piece has two Learning Intentions: one is based on specific PSHE learning and one is based on emotional literacy and social skills development to enhance children's emotional and mental health. Every Piece contributes to at least one of these aspects of children's development. This is mapped on each Piece and balanced across each year group.
Mindfulness is at the heart of the Jigsaw scheme and each session starts with a mindfulness activity to ensure children are ready for learning.
Have a further look at the scheme by heading to their website for more information: https://www.jigsawpshe.com/
Each piece of the jigsaw (themes taught)
| | | |
| --- | --- | --- |
| Term | Puzzle name | Content |
| Autumn 1: | Being Me in My World | Includes understanding my place in the class, school and global community as well as devising Learning Charters. |
| Autumn 2: | Celebrating Difference | Includes anti-bullying (cyber and homophobic bullying included) and diversity work. |
| Spring 1: | Dreams and Goals | Includes goal-setting, aspirations, working together to design and organise fund-raising events. |
| Spring 2: | Healthy Me | Includes drugs and alcohol education, self-esteem and confidence as well as healthy lifestyle choices. |
| Summer 1: | Relationships | Includes understanding friendship, family and other relationships, conflict resolution and communication skills in Relationship Education. |
| Summer 2: | Changing Me | Includes Relationships and Sex Education in the context of looking at change. |
Class 5 have been doing freeze frame scenarios considering rewards and consequences. Being me in my world – puzzle piece 4.
Class 5 had a lesson all about Being Me.