TAKE ONE PICTURE
Every year we take part in the 'Take One Picture' project, which is a national programme for primary schools, aimed at inspiring a lifelong love of art and learning.
We take one picture from a famous work of art, to inspire cross-curricular work in our school from Reception through to Year 6. We focus on and learn more about the artist and their work, using this to not only inspire our own artwork but our written work too.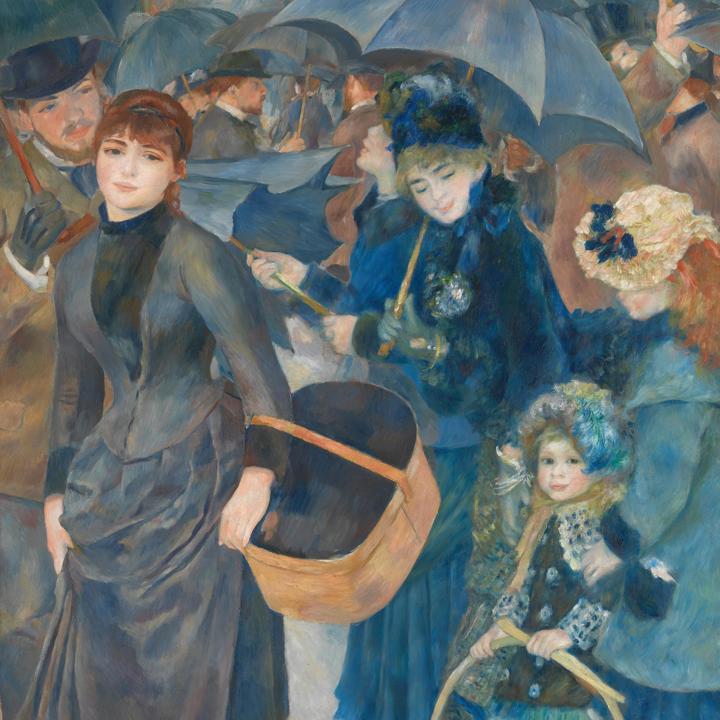 This May the children at Minety Primary School took part in their own teacher-led whole school art project based on the National Gallery's popular Take One Picture programme.
For this year's cross-curricular project we chose a painting by Impressionist artist Pierre-Auguste Renoir called 'Les parapluies' (The Umbrellas) which was painted in around 1880 in Paris. The original is now hanging in the National Gallery. The image generated great discussion around colours, clothing, fashions of the time, symbolism, history, art movements, painting techniques and so much more. We found out about the work of the Impressionist as well as painting of Renoir.
All classes took inspiration from this wonderful artwork to produce writing; biographies, stories, poems as well as creating beautiful pieces of individual art work as a response. A fantastic day was had by all, inspired by a painting more than 100 years old.