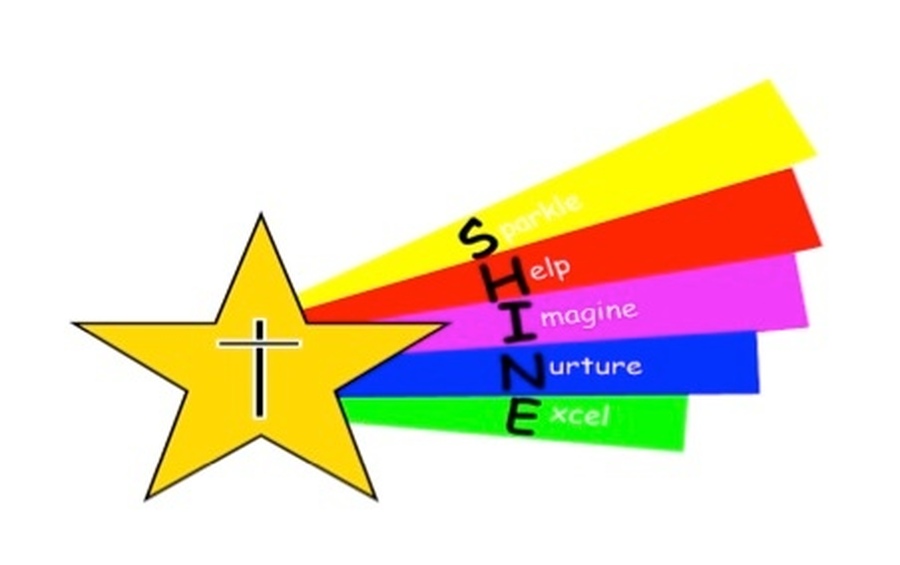 Headteacher: Mrs Sally Greaves
Contacts for General Enquiries Sarah Brunskill (Finance Officer) and Caroline Russell (Administrator)
Welcome to Minety School....
Have a lovely half term everybody - we look forward to welcoming you back to school on Tuesday 20th February
Well played Minety Boys' and Girls' football teams at the County Finals!!!! You were amazing!!!
Royal International Air Tattoo 2017
The children had a great time on the whole school trip to the Royal International Air Tattoo at Fairford.
Book Club and Cheltenham Literacy Festival 2017
Through the Book Club's link to the Cheltenham Literacy Festival's Reading for Pleasure Scheme members have been to meet the authors Piers Torday who wrote "The Last Wild" and William Grill who wrote "Shackleton's Journey".
Day 4! Another lovely day here at Morfa Bay - we have been abseiling, orienteering and now we have a disco! See you all tomorrow :)
Day 3! We all went sea kayaking this morning and enjoyed dunking the teachers and staff! After lunch, we have been BMX biking, on the archery course and through the mud assault course too. Later we are going down to the beach for an early evening walk...
Day 2! We had a lovely breakfast and then enjoyed our activities: High ropes, caving , woodland scramble and the WW1 trench experience! This evening we have been to the beach and enjoyed an ice cream too...
We have arrived safely and already enjoyed some brilliant activities! We have been scrambling in the woods, caving underground and exploring the rocky seashore. Just finished hot chocolates and now off to bed...
Whitemead Residential May 2017
Lovely bright and breezy weather here at Whitemead today. We have had a fabulous day with so much on offer. Fencing, archery, low ropes, tree climbing, aeroball and swimming with roller ball. The children have said that so many of the events are their favourite all-time activity with a good number also saying they have loved the food. Now we are all at the Camp Fire singing songs and having lots of fun!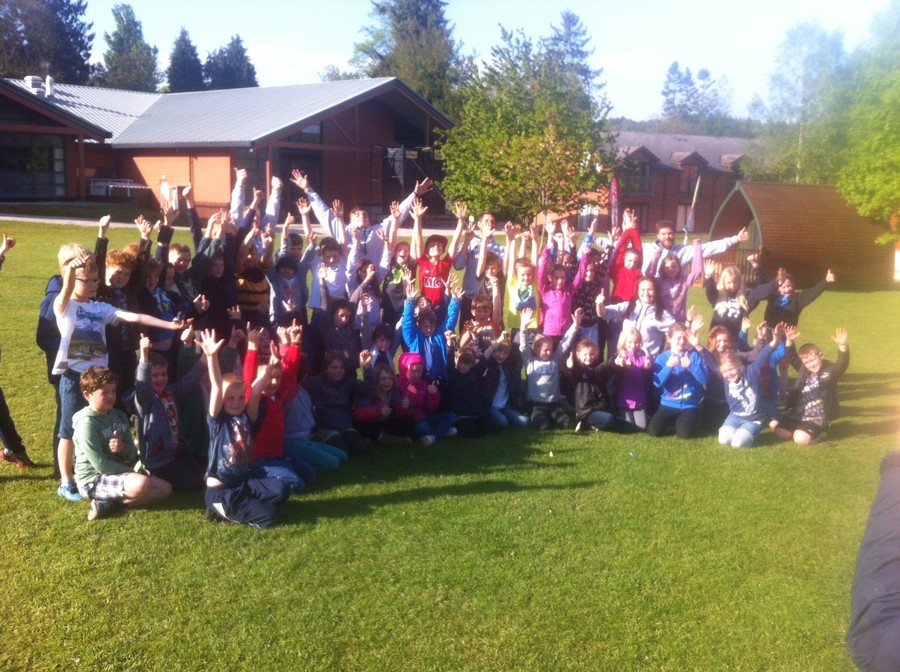 The Eco Council have been busy gardening and helping us maintain our herb bed.
Thank you to the Athelstan Museum for an interesting and informative assembly on Walter Powell.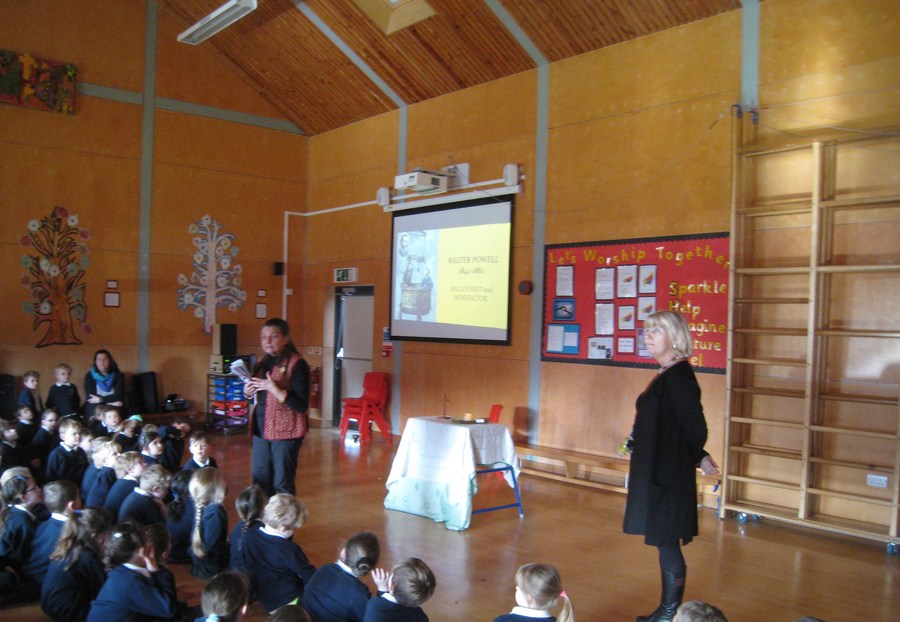 Sainsbury's Active Kids 2017
We are now collecting Sainsbury's Active Kids Vouchers to save up to get some much needed equipment. Please let family and friends know we are collecting so they can support the school. Any vouchers can be put in the collection box in the shared area at school.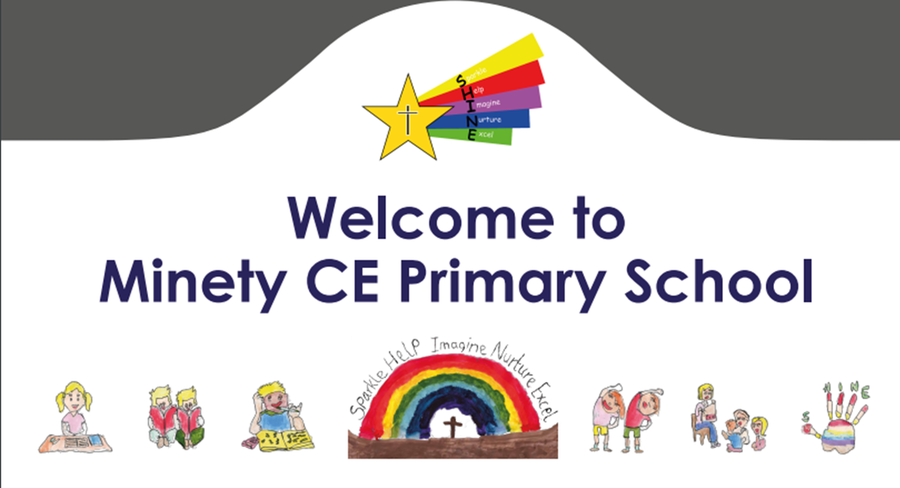 Congratulations to all our wonderful artists who entered the school art competition to Design a Sign for our School (based on our SHINE mission statement). From this wonderful collection of art work – the sign maker had to make a very difficult and technical decision on what would work on the sign. Suzie White wrote this about all of the fantastic contributions:
"They are wonderful – you have some very creative pupils!!"
The stunning designs that were chosen for the signs were created by Jemma Cox, Jake Cox and Yazmin Priestner-Burton. Congratulations to our talented artists.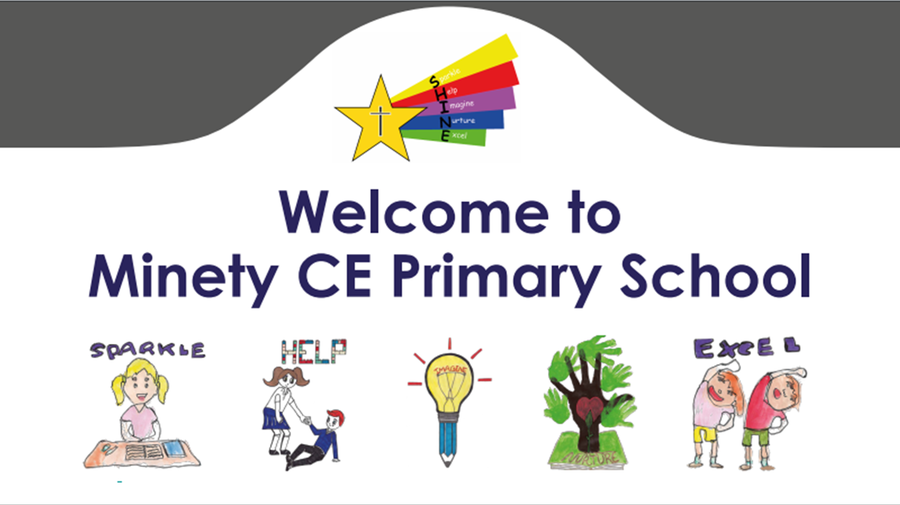 Thank you Barrie for an amazing afternoon, learning all about punctuation and grammar! We loved your quizzes and songs and feel a lot more confident with using these in our writing as a result...
Thank you to the BBC Radio 2 Folk Award winning singers Kathyrn Roberts and Sean Lakeman who came and did a workshop with Class 4 children on 17th January. Parents, staff and children enjoyed the concert at Minety Village Hall on 28th January. A article on their visit was published in Wiltshire and Gloucestershire Standard on 26th January and an online version can be accessed here.
Find out here about the Minety Daily Mile Challenge starting on 16.1.17
Congratulations to Ellie and her family who have had their blog 'Craft Invaders' chosen to represent Ordnance Survey as a #getoutside champion for 2017. If you would like to be inspired by their amazing blog - please click the link below!
Guitar Assembly - Thank you children - we were entertained by your wonderful playing!
Anti-Bullying Week 14th November 2016... we have been thinking about anti-bullying - check out the parent section (Useful Websites) for ideas from our assembly this week...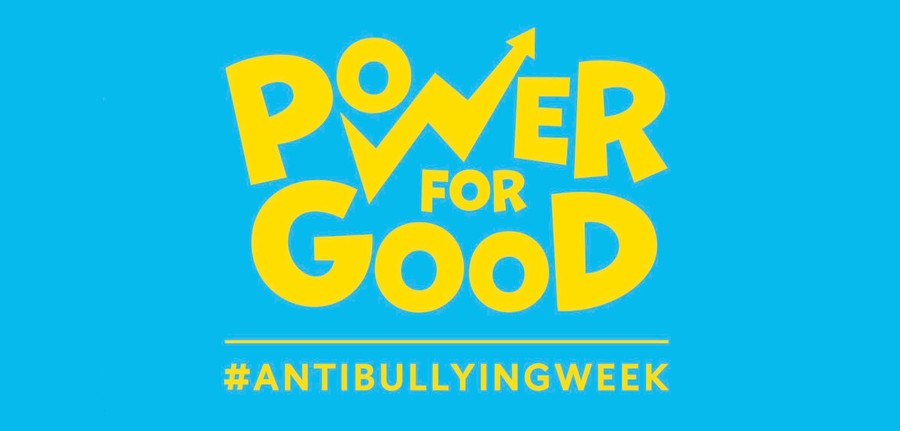 Exciting Phonics Recognition - Well done Year 1!!!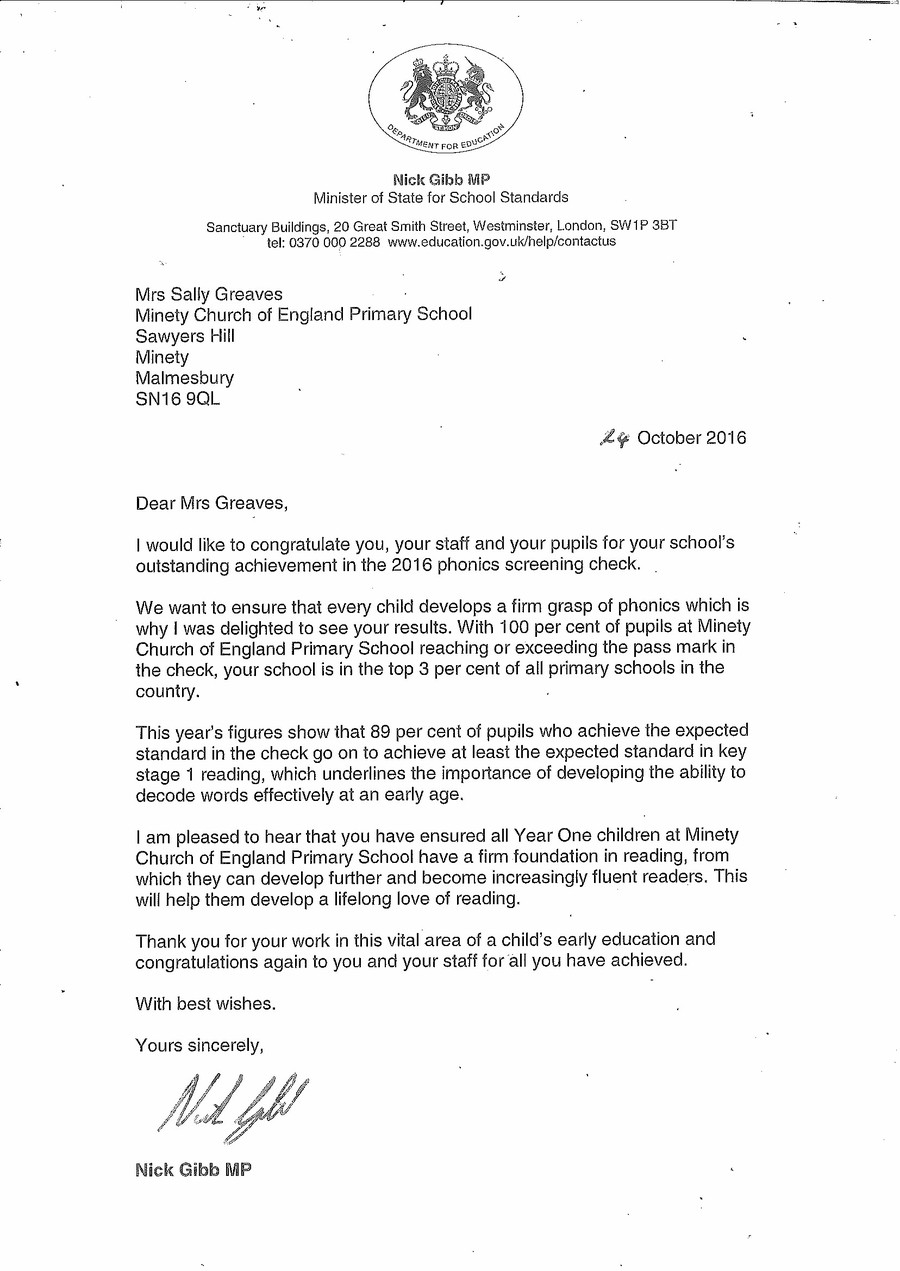 Harvest Festival 2016
Thank you so much for all your kind donations which are going to the Doorway Homeless Shelter in Chippenham this year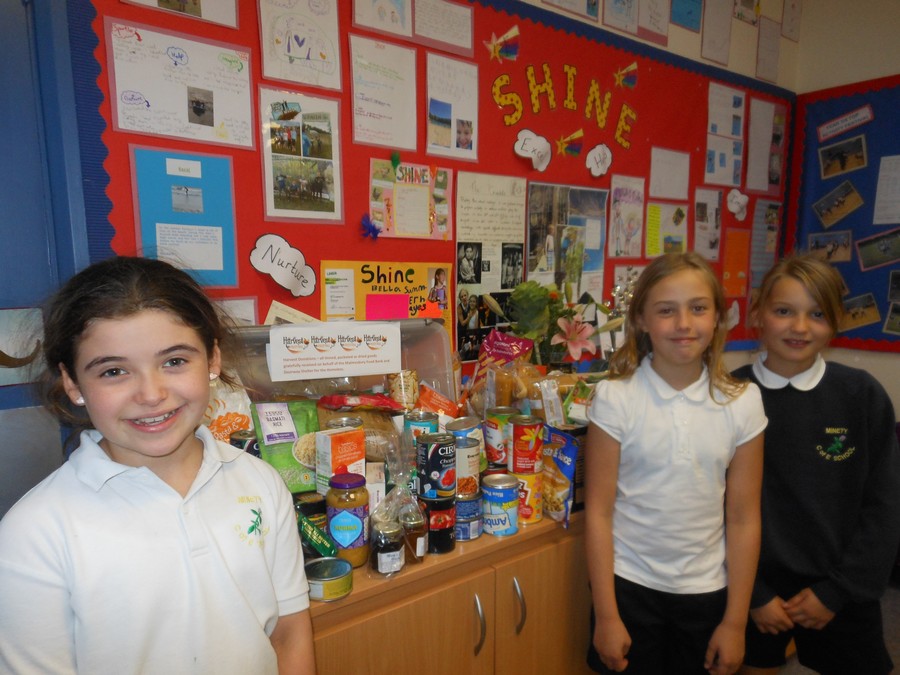 Morfa Bay 2016
We arrived safely this afternoon and have already completed lots of fun activities: Archery, mountain biking and rock pooling followed by our evening meal and then a breath taking walk along the coastal path at Pendine Sands. We've just finished hot chocolate and getting ready for bed!!!
We have had another brilliant day! The weather has been warm with sunny spells and we have enjoyed abseiling, woodland orienteering, caving, the mud assault course, body boarding and the WW1 trench... this evening we have been to the beach for a game of rounders and enjoyed ice creams before heading back up the hill to Morfa.
Happy Birthday Henry!!!! Have a fantastic day!!!
We have enjoyed a day of glorious sunshine but have been able to cool off in the water activities or the shade of the woodlands. We have enjoyed the Woodland Scramble in the river and the High Ropes. Later we are going down to the beach again for a paddle and to walk off our delicious roast dinner!
Our last day of activities has brought more fantastic experiences - we have been back in the sea and finding crabs and shrimps in the rock pools along the shoreline, abseiling and getting VERY muddy on the assault course. I wonder if we will be able to get clean enough in time for the disco?
Masterchef 2016
Well done to all the children who entered the heats of the Masterchef 2016 competition. Freya and Amelia, Dylan and Aden were the winners of the heats and were chosen to represent Minety Primary School in the competition at Malmesbury Secondary School. The competition was fierce, but our children did extremely well gaining a well deserved second place.
Happy 90th Birthday Queen Elizabeth love Minety School!
We think you would love our recycled crowns that we made this week.