Here are a collection of the science activities that the classes and the science club have been participating in as part of their learning.
Class 1 made apple crumbles to cook and eat as part of their autumn topic.
Class 1 have been learning about autumn and the changing of the seasons. They learnt about what happens to trees and animals in autumn and painted trees in autumn colours.
We had a wonderful time when the Skinny Jean Gardner visited and the whole school got involved with planting seeds.
Theme Week - Mellow Meadow Lands
During our theme week we all helped 'No Added Sugar' to paint a meadow land mural in the shared area.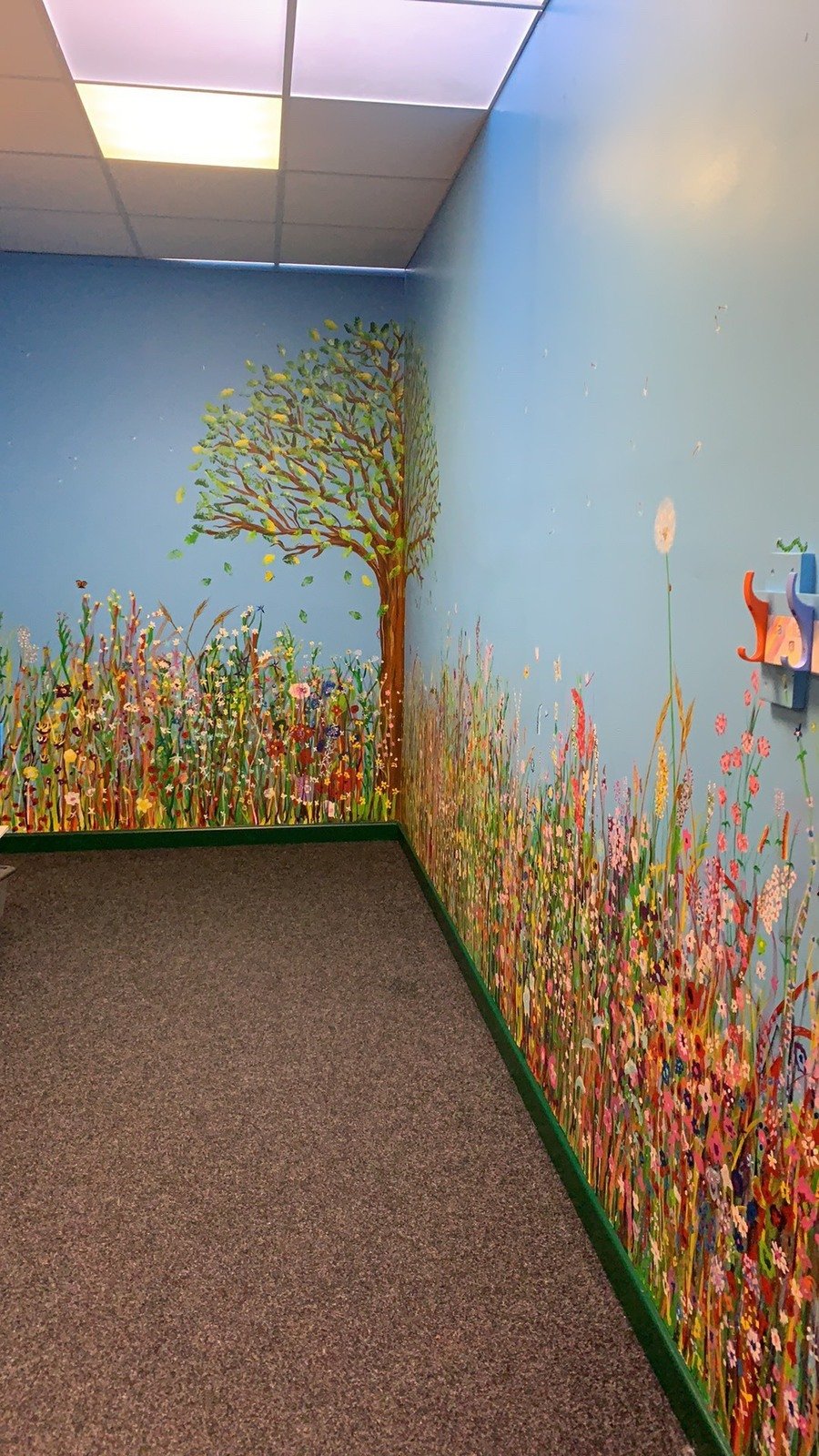 Class 5 have been investigating the properties of rocks.
Class 5 have been investigating the properties of mystery samples as part of their Alchemy Island topic.
2019 ENTHUSE Celebration awards
At the link below read about 2019 ENTHUSE Celebration awards which recognized the best in UK STEM teaching where our Mrs Madeley was awarded the 2019 ENTHUSE Award for Excellence in STEM teaching – Primary for the South of England and Wales region and the Malmesbury Partnership was awarded the ENTHUSE Partnership of the year.
Class 4 Science Afternoon at Malmesbury
In June 2019 Class 4 went to a science afternoon at Malmesbury to present their learning on Bees.
Bees
Garry Packer came in to school to talk to us about keeping bees.
Due to Coronavirus the Science Club is not currently active but here are some some of the activities that the club has done in previous years.
Gary from Highways England came in to present certificates to the winners of the 2019-2020 science club poster competition.
This is the press release from Highways England about our recent trip
We had a wonderful visit to the Highways Agency in Bristol where we visited the control room and learnt about what they kept in the vehicles to use when they are out on the road. We also constructed robots and gave them instructions.
We had a lovely afternoon with the Highways Agency learning about building bridges.
Highways Agency
Science club members from Year 5 and Year 6 had a visit from the Highways Agency and learnt about building bridges. They also visited the Highways Agency in Bristol.